With the easing of restrictions from Monday 19 July, we are making some changes to how things run at the Harlequin Theatre so that you can continue to book with confidence.
We are taking a balanced approach to ensure you can make the most of what's on offer, while still placing your comfort and safety centre stage:
Over the coming weeks, for your safety and reassurance, our staff will continue to wear masks when interacting with the public.
We very strongly encourage you to continue to wear a mask when you are in the venue, unless you are exempt.
All live shows after Monday 19 July are now available at full capacity in the main part of the auditorium, even if they were originally on sale as socially distanced performances. However, our rear stalls will remain as socially distanced seating. If you would prefer not to be too close to other visitors, you can book this area by contacting our Box Office on 01737 276500. If you already have tickets for a performance and would prefer to remain socially distanced, please contact our Box Office to arrange moving your seats.
Our cinema will return to full capacity, but we will aim to offer two screenings for every film that will remain socially distanced. Please check our website or contact our Box Office to book.
The upper foyer will be set aside during live show times for those who have booked socially distanced tickets in our balcony section.
We will no longer have a one-way system in place in our auditorium and bar area.
Please continue to consider your proximity to others while in our public spaces and make the most of the hand sanitising stations around the building.
We will review our safety measures on a regular basis over the coming weeks in line with government advice and guidelines. Thank you for all your support over the past year, and we look forward to welcoming you to a great range of shows, films and event screenings over the coming months.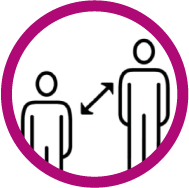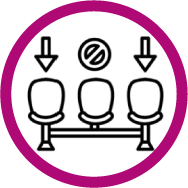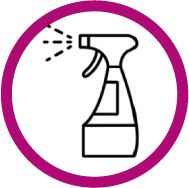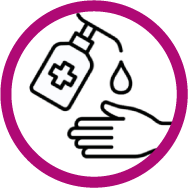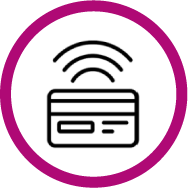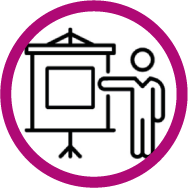 Safety measures
A choice of socially or non-socially seating in the auditorium throughout August
Certain film screenings to remain socially distanced
Separate foyer area for those with socially distanced show tickets
Rigorous cleaning regimes throughout the building
Air extraction system in auditorium, continually drawing in fresh air from outside
Strict hygiene arrangements for food and drink provision and preparation
Hand sanitiser stations available
Perspex screens at the Box Office and kiosk
Face coverings or visors worn by staff
Training for staff
FAQs: The Harlequin Café
What are the seating arrangements in the café?
All tables are socially distanced from each other. A member of our staff will seat you. We currently only offer table service. All tables are thoroughly cleaned between each customer.
Do I need to pre-book?
No, you don't need to book, but you may be asked to wait if we are full and to allow for tables to be cleaned before you are seated. Our café is open 10am-3pm, seven days a week.
Can I pay in cash?
We encourage cashless payments but you can also pay with cash.
READ MORE
FAQs: The Waller Studio cinema
What are the seating arrangements in the cinema?
Some of our films will be moving to full capacity seating. We will endeavour to have two screenings per film that remain socially distanced, to give our customers a choice. Please check our films page for details.
How do I book tickets?
You can book your tickets online, by phone on 01737 276500 or in person at the Box Office. Our Box Office is open 10:00am-8:00pm seven days a week.
What films are you showing?
We show a great range of films, from recent releases to old classics, with a few brand-new releases thrown in too!
Are you running any special offers?
We have cheap ticket deals on weekend mornings where tickets are just £4.00, all day on Mondays and Tuesdays, and Wednesday-Friday mornings, where tickets are £6.50.
Do I need to wear a face covering?
We strongly encourage you to wear a face covering while moving through the public areas of the venue and in our cinema.
When should I arrive?
Doors to the cinema will open 15 minutes before the advertised start time of the screening. Please note adverts are not guaranteed to play before the start of the film so we recommend arriving prior to the advertised start time.
Will food and drink be available to purchase?
We offer snacks and drinks at our kiosk. These are all pre-packed items and there is no self-service. Only contactless payments will be accepted. Our main café is also open 10:00am-3:00pm seven days a week.
Will you still accept my Harlequin loyalty card?
We are continuing with the Harlequin loyalty card scheme, and are able to stamp your card without touching it.
READ MORE
FAQs: General
I have tickets but I am / someone in my household is displaying Coronavirus symptoms, what should I do?
If you or someone in your household has any symptoms of Coronavirus, please do not visit the venue. Contact us and we will refund your tickets. We reserve the right to ask anyone displaying symptoms to leave the venue immediately.
Can I still use the lift and accessible toilets?
Yes, please just ask a member of staff.
How can I contact the Harlequin?
Call us on 01737 276500 or email harlequin@reigate-banstead.gov.uk.
READ MORE